What people and are saying about my work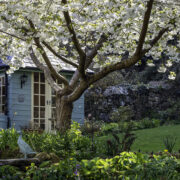 What I really love about Bernard's work is the fact that he spends time in the space some days before he actually shoots the photos and this time allows him to really get the essence of the surroundings.
On seeing the first batch he commented "You got some cracking photos a few days ago. Love them"
Bernard has captured the garden in a way nobody else has done before.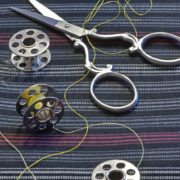 Collaboration was the keynote when Bernard photographed a range of my bespoke cushions. He took my requirements on board quickly and with a few inspired suggestions, helped me to refine them. He brought enormous intelligence and consideration to the shoot, which allowed me to understand my own product in a new light. The resulting images convey a great sense of warmth and engagement, as well as their technical brilliance.
About the workshop:
Not having met Bernard before, I was impressed with his knowledge and his obvious enjoyment in teaching.
About the commission:
Bernard produced some of the best photographs ever taken of the garden and the House. I particularly like two close-ups; one of the brightest red poppy and the other of my favourite blue harebells, but he also captured the essence and atmosphere of the architecture, not only of the Main House and Tower House, but also of stone walls in the old buildings and the walled garden.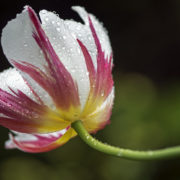 Thanks a million for the detailed feedback – that's a great bit of teaching! I'm amazed at the difference that the extra stop makes, the tulips come to life and glow! If I only came away with one thing from Saturday, that is really useful
June Blake's Garden workshop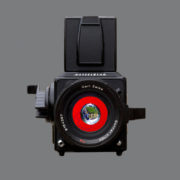 Thank you so much for your constructive comments. It's also very encouraging and mighty generous of you to comment on your own images as you have done. I am often unsure whether a shot is up to scratch or not, and it's a comfort to know that a professional photographer like yourself could ever feel have felt that too, even after 40 years of clicking
June Blake's Garden workshop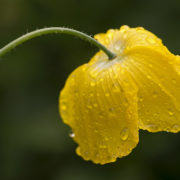 a most enjoyable and informative day….looking for "layers" where ever I go – but not a good idea when driving!
June Blake's Garden workshop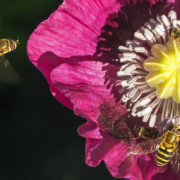 "Thanks again for a great day, we were so lucky with the day and the company was great, I learned loads! You are such a good teacher, I'm delighted to see such an improvement in my photographic efforts. I think I now have the confidence to fiddle around with my camera more and practice shots
Mt. Usher workshop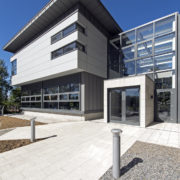 Whereas many architects rather fancy themselves as more than adequate photographers, our efforts often fall far short. After one too many frustrating attempts to create the perfect photograph of our latest masterpiece with an azure blue background sky, we admitted defeat and contracted Bernard van Giessen. It was well worth it. Bernard van Giessen takes everything into account: the light is right; the composition appropriate and that annoying stray wire or stain now unseen. Being the experienced architectural photographer that he is, Bernard often frames a building in a way that its architect may not consider. While we tend to endeavour to capture an entire elevation, Bernard may select a partial view but the resulting image still better describes the building. It is this unique viewpoint that gives Bernard his edge when it comes to producing these images. Our portfolio has been enhanced by his contributions and we would highly recommend him to any architectural practice who is seeking a talented and insightful visual chronicler of their work.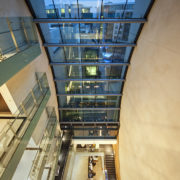 Bernard was an absolute pleasure to deal with – his work is of the highest creative and professional standard and we are most proud to have his work displayed on the walls of the hospital for patients, visitors and staff all to enjoy.
__________________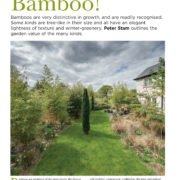 The rain started when Bernard arrived at our garden and never stopped during his visit. This did not deter him from going out at early dawn, looking for the right shots, angles and light. He didn't mind getting absolutely soaked going through very wet bamboo grooves! That's Bernard – patient, creative, ever the committed professional. He produced some spectacular photos of the plants! It was a joy for me as a garden designer and grower to work with him. He understood my design philosophy and had a real feeling for the plants and the atmosphere I had created.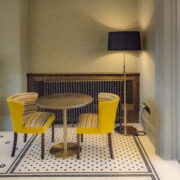 We have employed Bernard to photograph some of our completed construction projects and found him to be extremely professional and thorough in his work. We believe his photographs are excellent at showcasing the quality of our construction work and would have no hesitation in recommending him.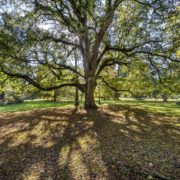 Blarney Castle contacted Bernard and asked him to produce a series of seasonal photographs throughout the Castle grounds and gardens. His work is simply breathtaking. He effortlessly captures moods and atmospheres in his photography. I would rate him as an artist rather than a photographer and we are looking forward to his next visit.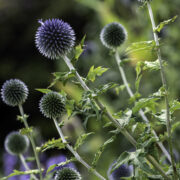 The October meeting of the club was held as usual in the Gateway, Kenmare. Garden photographer Bernard van Giessen shared his memories of gardens he has visited in his talk 'gardens through the lens'. His background was originally in industrial photography but now, based in Ireland, he has moved to exquisite photography of gardens, plants and nature. The evening was a true delight, each photograph showing his eye for detail and the ability to get the essence of his subject, whether it was a garden at dawn, artistic close-ups of flowers or a hover fly delicately landing on a bloom. He achieves this through an absolute passion for his work: it requires beautiful light, patience, skill and awareness, sometimes requiring rising before dawn to capture the drama as the sun rises or sometimes having to abandon a project if the light is just not right – a far remove from the instant digital photography on mobile phones!