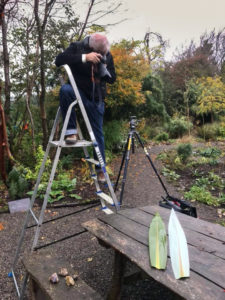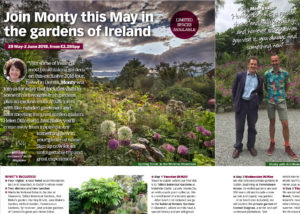 My commercial career started in the offshore industry. In the past I worked for Mobil Oil, Elf Aquitaine, Siemens and various other businesses. Since moving to Ireland I have continued to work as a freelance photographer and found a new challenge in photographing gardens. My focus is on garden photography and architecture.
Current long-term clients: Jimi Blake huntingbrook.com, Kristin Jameson tourin.ie, knockrose.com, ballyteigelodge.ie, O'Toole Architects, stambamboo.com, merrioncontracting.ie, OPW (Kilmacurragh Botanic Gardens and JFK Arboretum) botanicgardens.ie and floweryourplace.com. I believe in establishing a strong working relationship with my clients. Research and planning precede every shoot. Patience, experience and an acute understanding of light are fundamental to my creative approach. This allows me to produce the images that best represent your vision and design philosophy.
In my workshops and talks I share my experience and knowledge; I explain basic concepts but also how to visualise and compose images.  I emphasise that developing and practising good routines enables the photographer to concentrate on their creativity. I have given workshops in June Blake's garden, Hunting Brook, Knockrose Garden, Mt Usher, the National Botanic Gardens and Tourin House & Gardens.
Grid Collective is a multi-disciplinary group of professional artists whose primary purpose is to harness the creativity of the mature professional artist and to promote their representation in contemporary, mainstream art. Digital manipulation gives me the freedom to change every element of an image. Sometimes an idea or vision becomes an image, which in turn may become a springboard for yet another representation. In the process that follows, visions, ideas and concepts remain interchangeable and fluid until I reach the point where the 'right' mix of visual inputs coalesce to form the final image.
Above, action shot in Jimi Blake's Hunting Brook and an ad in the December issue of Gardeners World with my shot of Ashley's Garden in Hunting Brook.