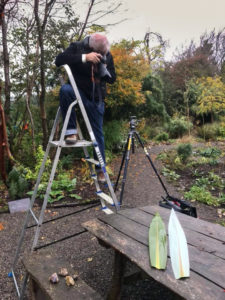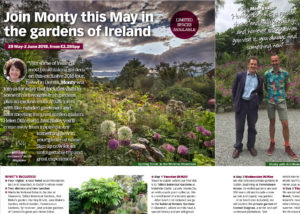 My photography career started in the offshore industry. In the past I worked for Mobil, Elf Aquitaine, Siemens and various other businesses. Since moving to Ireland I have continued to work as a freelance photographer and found a new challenge in photographing gardens. My main focus is on garden photography, flower photography and architecture.
I plan my shoots carefully by studying and sketching the main features of a project, the surrounding geography and the angles of the sun at sunrise and/or sunset. On the eve of a sunrise shoot I choose my vantage points, camera setup, lenses and any filters. Recent clients include: Jimi Blake huntingbrook.com, Kristin Jameson tourin.ie, Sean McArdle ballyteigelodge.ie, O'Toole Architects, Merrion Contracting merrioncontracting.ie, OPW (Kilmacurragh Botanic Gardens) botanicgardens.ie and floweryourplace.com
In my workshops and talks I share my experience and knowledge; I explain basic concepts but also how to visualise and compose images.  I emphasise that developing and practising good routines enables the photographer to concentrate on their creativity. I have given workshops in June Blake's garden, Hunting Brook Garden, Mt Usher, the National Botanic Gardens and Tourin House & Gardens.
Lately I have been busy developing an extra dimension to my photography by joining The Grid Collective, a multi-disciplinary group of professional artists whose primary purpose is to harness the creativity of the mature professional artist and to promote their representation in contemporary, mainstream art.
Above, action shot in Jimi Blake's Hunting Brook and an ad in the December issue of Gardeners World with my shot of the main bed in Hunting Brook.