Exhibitions
The recent Grid Collective exhibition, "So many options…" in The Wine Library in Dun Laoghaire is now closed. The collective enjoyed a good opening and even some sales. The Grid will start thinking about their next project. Details to follow later in the new year.
Workshops & Talks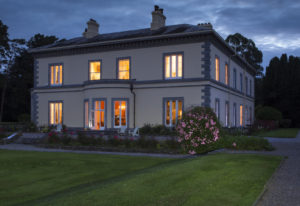 The last workshop this year took place in Tourin House & Gardens, Cappoquin, Co. Waterford. I will be back with a new series of workshop in the spring of 2018.
In the past I have given workshops in June Blake's garden, Jimi Blake's Hunting Brook Garden, Tourin House & Gardens, Mount Usher, Knockrose Garden and The National Botanic Gardens in Glasnevin, Dublin.
To book a workshop and/or talk: call 087 989 29 39 or send me an email: CONTACT