News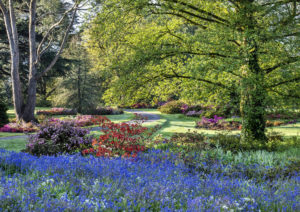 Spring 2019
Above Blarney Castle and Gardens in Co. Cork photographed in May, [Bluebells and Azaleas]
Recently I did a whistle-stop photography tour for a new Waterford Garden Trail brochure together with Kristin Jameson from Tourin House & Gardens. I photographed Lismore Castle & Gardens, Mount Congreve, Dromana House and Gardens, Cappoquin House & Gardens and a few others. The above image was taken in the Beautiful Blarney Castle Gardens. A riot of colour with Bluebells and Azaleas.
I got some few decent shots of Narcissi, Magnolias, Azaleas and Cherry Blossom. I was very fortunate to meet some of their owners who kindly took time to show me around their gardens.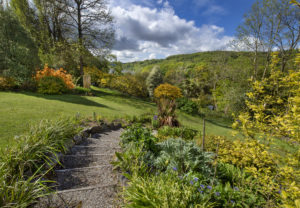 Dromana House & Gardens
Workshops and publications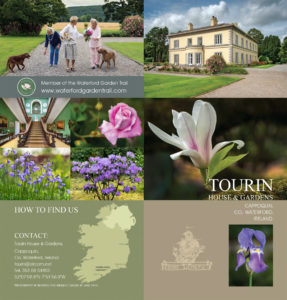 The new Tourin House and Gardens brochure has arrived. Beautifully designed by Jane Stark with images taken by me over several years. Jane also designed my own leaflet pictured below. I hope that the new Tourin brochure will incentivize more people to visit this beautiful house and garden in Co.Waterford.
A book about Hunting Brook, written by Jimi Blake and Noel Kingsbury, has gone to print. Publication by Filbert Press is scheduled for September 2019. filbertpress.com
Plans are underway for a workshop in September in Tourin House and Gardens. The workshop will be hosted by Andrea Jameson, Jane Stark and myself. The aim of the workshop is to give participants a taste of 'plein air' painting with the classically trained Andrea Jameson, Botanical Painting with Jane Stark and flower photography with myself. This is a excellent opportunity to learn more about the similarities and differences between these disciplines and techniques. Details to follow later this summer.
To book a workshop and/or talk: call 087 989 29 39 or send me an email: CONTACT