News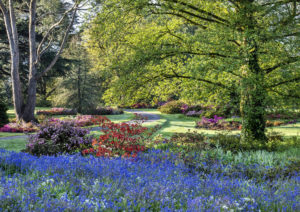 Spring 2019
Above Blarney Castle and Gardens in Co. Cork [Bluebells and Azaleas]. I completed four seasons in Blarney Castle & Gardens. The above image was taken during my last visit in May 2019. I hope to be back at some stage to see what changes head gardener Adam Whitbourn and his team will have made to the ever changing beautiful gardens.
Recently I did a whistle-stop photography tour for a new Waterford Garden Trail brochure together with Kristin Jameson from Tourin House & Gardens. I photographed Lismore Castle & Gardens, Mount Congreve, Dromana House and Gardens, Cappoquin House & Gardens and a few others. I got some decent shots of Narcissi, Magnolias, Azaleas and Cherry Blossom. I was very fortunate to meet some of the owners who kindly took time to show me around their gardens.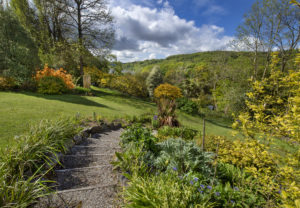 Dromana House & Gardens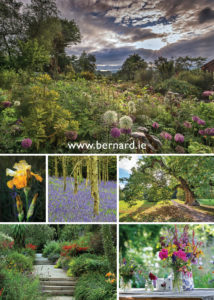 Workshops and publications
Jimi Blake's book about Huntingbrook has been printed. I just received my copy of this extraordinary publication. It features a lot of my images taken over several years. The book is expected to be in the bookshops by 19 September 2019. filbertpress.com and http://www.huntingbrook.com
Tourin House & Gardens recently hosted three workshops. The workshops were given by Norwegian watercolour artist Signe Weka, Botanical artist Jane Stark. As in previous years, I gave another garden photography workshop. As always Tourin provided the perfect backdrop for the workshops. It was a beautiful day, participants could enjoy a walk in the sun drenched gardens and have their cup of coffee or tea in the sun during the breaks. I hope everyone returned home with some new skills and inspiration. I am really looking forward to repeating this formula again next year. Image below: The walled garden with Dahlias, taken just before the start of the workshops.
To book a workshop and/or talk: call 087 989 29 39 or send me an email: CONTACT