News
[/caption]
2020
You never know what a year will bring, but 2020 is certainly very different from previous years. Because of the lockdown, my photography business has all but ground to a halt. All the familiar beauty spots and gardens were forced to keep their gates closed for months, but we are now on track to emerge from this pandemic. Luckily I have been able to keep shooting thanks to the many beautiful flowers in our own suburban garden.
Things won't be quite so straightforward for a while yet, but it looks like I will be able visit some gardens and beauty spots in Ireland when the restrictions on travel are lifted. Meanwhile I will keep posting images of our garden on my Instagram account. A positive side effect of the lockdown was that it gave me time to revisit my interest in more abstract photography matters. The zone system, developed by Ansel Adams, was something I always wanted to incorporate into my practice. By using the zone system I revived my interest in carefully measuring the light that is so fundamental to all photography. The reliance on camera technology to solve an equation in terms of exposure never satisfied my desire for accuracy and the zone system provides just that. With a bit of luck I hope to restart my workshops during which I may even be able to share my experience with the zone system with other keen photographers, so keep an eye on my website and/or Instagram account. (Instagram button below)
[/caption]
Winter 2019
Summer
A concise portfolio of my work is now also available on http://professionalgardenphotographers.com/portfolios/bernard-van-giessen/
Exhibitions and workshops
Phone pic of some Photographic magic in Airfield, The Overends cafe. http://www.airfield.ie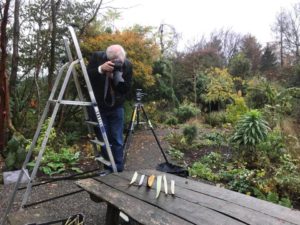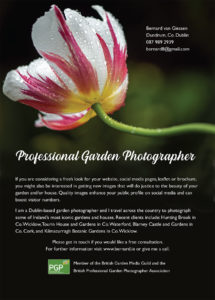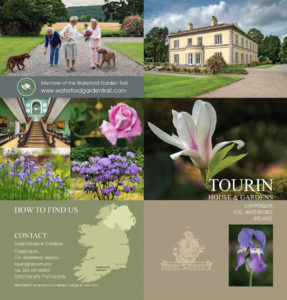 Above: A few recent publications in print media and an action shot in Hunting Brook Garden during a session for the book "A beautiful Obsession" by Jimi Blake and Noel Kingsbury.