News
At last we emerged from the twilight zone that was the Covid Pandemic. The pandemic gave us plenty of time to reflect on life in general, work and the future. Partly because of Covid, my partner and I decided to move house. We now live in Lismore town with the Blackwater river running just behind our house. Our new location offers an enviable mix of a leafy rural town with bigger cities, woodland walks, the seaside and mountains nearby. Lismore also has a lively active arts community and it is a heritage town with Lismore Castle just minutes away. I am certain that we will feel very much at home here.
Photographically speaking I am really looking forward to explore and discover my new surroundings. Below is an image of Tourin House & Gardens. Tourin House will be opening its gardens again from the 1st of April. I was commissioned to capture Tourin House with Daffodils in the foreground to mark the occasion.
The Royal Horticulture Society of Ireland recently published the below greeting cards. The images for the cards were taken by me and a fellow photographer. Top row: Bernard. Bottom: Richard Murphy. Contact the RHSI for more information: https://rhsi.ie/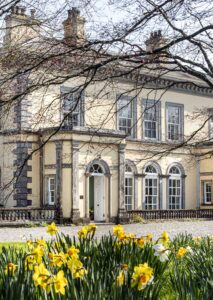 Tourin House with Daffodils
Exhibitions and workshops
The Blackwater river just behind our house.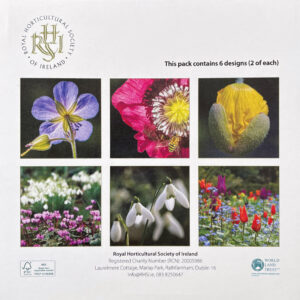 Royal Horticultural Society of Ireland greeting cards featuring a few of my images
For more information: call 087 989 2939 or send me an email: CONTACT